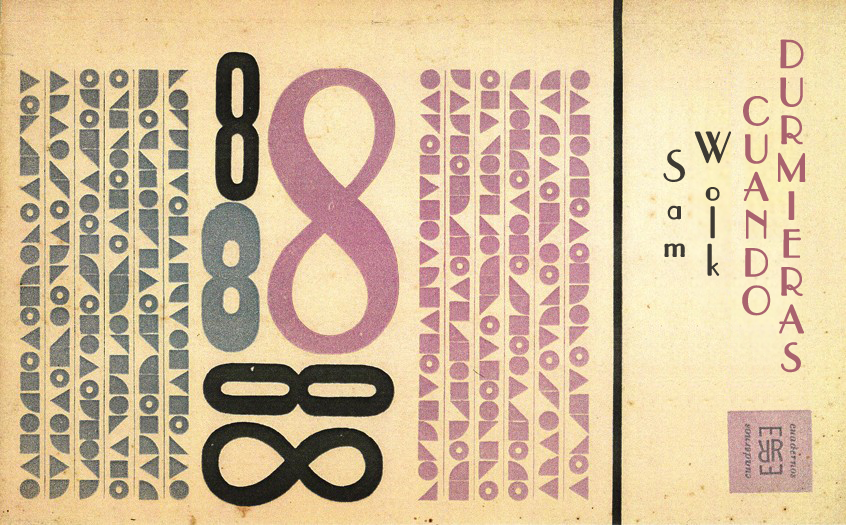 SAM WOLK (AKA THE PSYCHOTIC TEEN WEREWOLK) swings from KHWS over to dublab.com for a special set on TUESDAY JANUARY 22ND at 2PM - SAVE THE DATE - Kosmische will be the word... blissed out, psychedelia from the cosmos... music to throw some headphones on and drift away to... the sound of the stars and the sound of confusion...
dublab is an amazing organization - if you guys are unaware of them - EDUCATE YOURSELVES
HERE
- if ya like LA's electronic/beat scene (a la Matthewdavid, Teebs, Flying Lotus, Daedelus et al), LA's freaky-deaky weirdo/avant pop scene (a la Nite Jewel, Julia Holter, Ariel Pink, Diva Dompe), LA's future disco stuff (Pharaohs, Suzanne Kraft, 100% Silk etc), Stones Throw stuff (Peanut Butter Wolf's label - Madlib, Dam-Funk, Dilla, Aloe Blacc, etc), just plain old sick record digger stuff, or MUCH more importantly, music in general, then dublab.com is the place for you... dedicated to the growth of positive music, arts and culture. Sam interns there.
Catch his last set for dublab
here
, or listen right below here.
LEFT-CLICK TO LISTEN, RIGHT-CLICK TO DOWNLOAD
MIX:
Yo La Tengo – From Black to Blue – And Then Nothing Turned Itself Inside-Out
Stereolab – Mountain – Refried Ectoplasm: Switched On, Volume 2
Magic Dragon – Object Du Desire – Emotional Landscape
Stereolab – K-Stars – Peng!
Pipilotti Rist – I'm a Victim of This Song – Soundtracks de la videoinstalaciones de pipilotti rist
Ash Ra Tempel – Daydream – Starring Rosi
Cleaners from Venus – Only a Shadow – Midnight Cleaners
John Maus – Untitled (Molly) – A Collection of Rarities and Previously Unreleased Material
Woods – Sol Y Sombra – Sun & Shade
Sun Araw, M. Geddes Gengres, & The Congos – Sunshine – FRKWYS Vol. 9: Icon Give Thank
——-Break——–
Boren, Ferraro, Godin, Halo & Lopatin – Internet Gospel, Pt. 2 – FRKWYS Vol. 7
Beak> – Ladies' Mile – >>
Harmonia – Ahoi! – Musik Von Harmonia
Ford & Lopatin – Dead Jammer – Channel Pressure
Spiritualized – Symphony Space – Lazer Guided Melodies
Spacemen 3 – Just To See You Smile (Honey, Pt. 2) – Hypnotized/Just To See You Smile 12″
Spectrum – Waves Wash Over Me – Soul Kiss (Glide Divine)
Sun Araw – Dimension Alley – On Patrol
No Age – Keechie – Nouns
Brian Jonestown Massacre – Outback – Methodrone
Sun Araw – I'm Gonna Cross That River of Jordan – Sun Araw/Spacemen 3 Split 7″
Peaking Lights – Beautiful Son – Lucifer
Julia Holter – This Is Ekstasis – Ekstasis
The Olivia Tremor Control – Green Typewriters 3 – Music From The Unrealized Film Script: Dusk At Cubist Castle
Dump – NYC Tonight – NYC Tonight 12″